Skip to Content
KöR® Makes Whitening Easy
You deserve a bright, white smile, regardless of your age. KöR® Whitening Deep Bleaching System can restore the beauty of your smile in just two weeks, with results that can last a lifetime.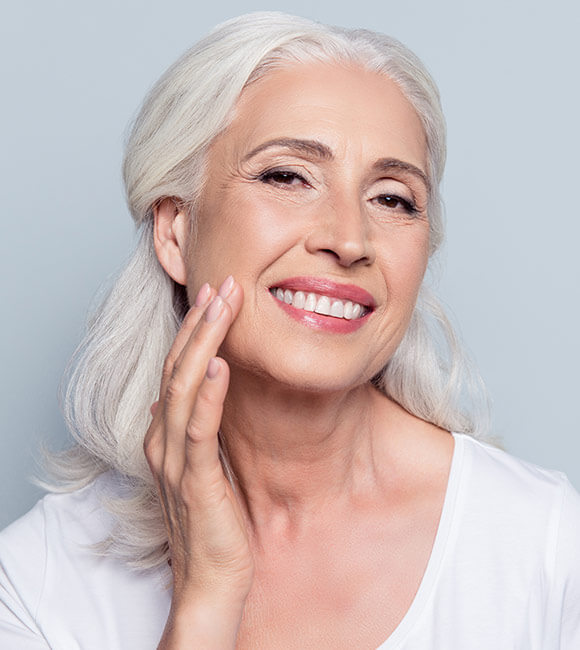 What is KöR® Whitening?
Over many years, stains from foods can work their way deep into the enamel of your teeth. KöR Whitening Deep Bleaching System provides a thorough removal of these stains from your enamel, rejuvenating your teeth with amazing whiteness. This happens by restoring your teeth's ability to absorb oxygen. Oxygen from the KöR whitening gel is absorbed deeply into the tooth, dissolving stains at the molecular level. Discover the benefits of KöR Whitening!
KöR Whitening is the only recognized system in the world that will whiten tetracycline (dark) stained teeth, previously thought to be impossible.
With easy periodic at-home maintenance, your teeth will stay white permanently even while you continue to drink red wine, tea, and coffee.
During the whitening process, nearly all patients experience low to no tooth sensitivity.
Teeth whitening has been clinically proven to be entirely safe for teeth and gums, so there is no need to worry about harming your smile.
The KöR Whitening Process
During your visit to our office, we will make a mold of your teeth and create a set of thin, form-fitting, ultra-comfortable KöR Whitening Trays. You only need to wear your trays, filled with KöR patented bleaching gel, while you sleep, so they won't interfere with your lifestyle. With a final in-office whitening session, your treatment will be complete and your smile will be the ideal shade of white that's just right for you.
Why Does KöR Whitening Work so Well?
The KöR Whitening System works by restoring your teeth's youthful ability to absorb oxygen. The oxygen from the whitening gel is absorbed deeply into the tooth, dissolving and removing stain molecules.
How Will Coffee, Tea, Smoking and Red Wine Affect My Teeth After Whitening?
With your easy home maintenance, these staining foods will have no effect on the long-term brilliant color of your teeth.
Is There Pain or Discomfort with KöR Whitening?
Many have experienced pain during teeth whitening. Maybe you've experienced it yourself. After years of research, development and clinical testing, Dr. Rod Kurthy, the inventor of KöR Whitening, introduced a whitening gel that, in most cases, produces little to no sensitivity. As a result, most patients have no discomfort from whitening when using this system. We have found KöR Whitening to be the gentlest whitening system available.
Call Today for a Healthier Smile